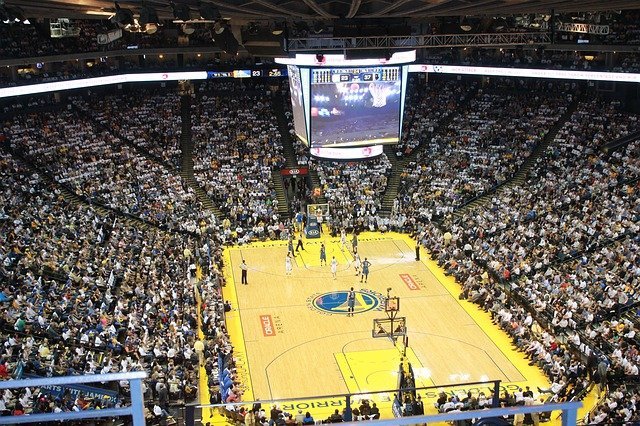 source
Prior to the start of each season, teams usually decide on what their objectives are going to be for the season. Some decide to contend for the NBA Title while others decide to simply build or rebuild their teams into a potential contender in the not so distant future. Whatever the objectives are regardless, teams usually structure their squads in order to meet them.
That isn't to say that such objectives are set in stone, as every NBA team is a potential contender and whether they do over or underachieve, each team plays to win regardless. Also depending on the results in the regular season, teams can easily edit their strategies for the season and make moves to align with those new ambitions.
However , the decisions of major contenders can sometimes leave us surprised to say the very least. Concerning players, contenders have very little tolerance for underperformance. Such performances are instantly followed with reduced minutes and a total placement in the doghouse if they persist. What is sometimes surprising is the level of expectation such clubs have on some of their players.
Take the Milwaukee Bucks for instance who recently released former NBA All Star Demarcus Cousins despite a strong stint with the club. Cousins may have been well past his prime as an all star player, but he was certainly useful to the club during his stint. The Bucks reason for the release was to free up a space on the roster to potentially sign a bigger name heading into the playoffs.
It is particularly tough for a set of players, and that is those who have recently entered the system. This is perhaps why the top draft picks were made to go to lower clubs who have been underperforming in the league. There is a correlation between playing for a lower, less ambitious club and the number of minutes a player may get to see all season.
Take a club like the Utah Jazz, who recently traded player Miye Oni to the Oklahoma City Thunder after three extremely underwhelming seasons. Being a late second round draft pick, not much may have been expected from him to begin with. Regardless, there is no doubt that Oni was a talented enough player who certainly had potential. The problem though was that he simply did not get much playing time at the Jazz. Each of his seasons experienced fewer playing opportunities which nothing can be measured by.
This is pretty common, and sometimes players who could have developed into NBA worthy superstars who could have been something are forced to retire early due to a lack or opportunities or go play in obscure leagues where the level of talent and competition never makes them reach their potential.
Conclusion
The aim of every youngster should be to land at a club that gives them opportunity. Sure, you might win the NBA championship in your rookie season with the right team and have eternal bragging rights as well as a medal, but professional NBA stars are all about opportunities presented in order to carve out a niche for themselves.