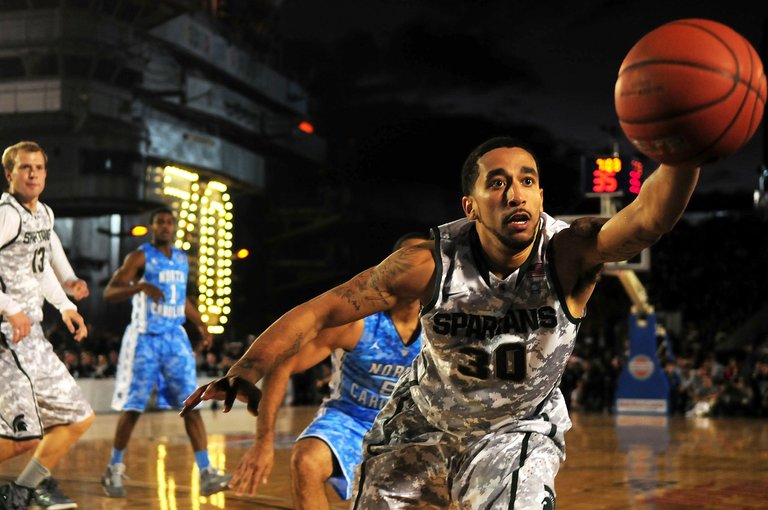 source
I was a bit free on Sunday and with friends who tuned into the Bucks Vs Phoenix Suns game. I decided to watch the entire game since it presented a golden opportunity to watch two of the best teams in the NBA for four full quarters.
As a matter of fact, the Bucks actually beat the Phoenix Suns to win their first NBA title in 50 years last year. Needless to say, it was going to be a competitive and high quality game despite it being a regular season fixture. It didn't disappoint in that regard.
The Phoenix Suns came out blazing through the first two quarters and despite some of their starters unavailable, they played like a team that deserved to reach the NBA finals last year. At a point, I thought they'd run away with the victory and give the bucks quite a beating, especially when the Bucks had so many turnovers in the first quarter.
One player was having quite a bad game in the first two quarters for the Bucks, and that was Jrue Holiday who ironically was playing against his brother Aaron's team. Holiday has established himself as a fine NBA player and is having another solid season averaging nearly 20PPG so this was certainly an odd day at the office.
Trying too Hard?
At a point it didn't look like any of his offensive efforts were going to click. I could see the frustration on his face and there were two of such plays which he went solo where I felt it'd be better to simply pass the ball. He didn't make any of those plays.
It made me wonder just what runs through the mind of similar fine NBA players. If a renowned shooter is having a bad game scoring but having a terrific game on the defensive end, chances are that those defensive exploits won't mean much when averages are taken into consideration.
You quickly realize that the NBA is as individual centric as it is about team performance. Sure, every player wants their team to win but every player also wants to stand out as much as possible, and sometimes this might come at the expense of some unselfish plays that may better help the team.
Apparently Stats Matter
It would be crazy not to stand out in the NBA. The reason behind this is simply really, as the NBA is just too competitive and has a high level of talent depth. Under performers don't stay very long and even those who do perform have to be wary of more skilled, younger, hungrier athletes displacing them.
You want to keep justifying that huge contract with solid performances day in and out, and no one can be blamed for that.
Conclusion
Jrue Holiday did end up having a great game though, finishing strongly in the third and fourth quarters and scoring 24 points. The big names need to deliver and keep improving or maintaining their stats and who can blame them? It's a jungle out there.