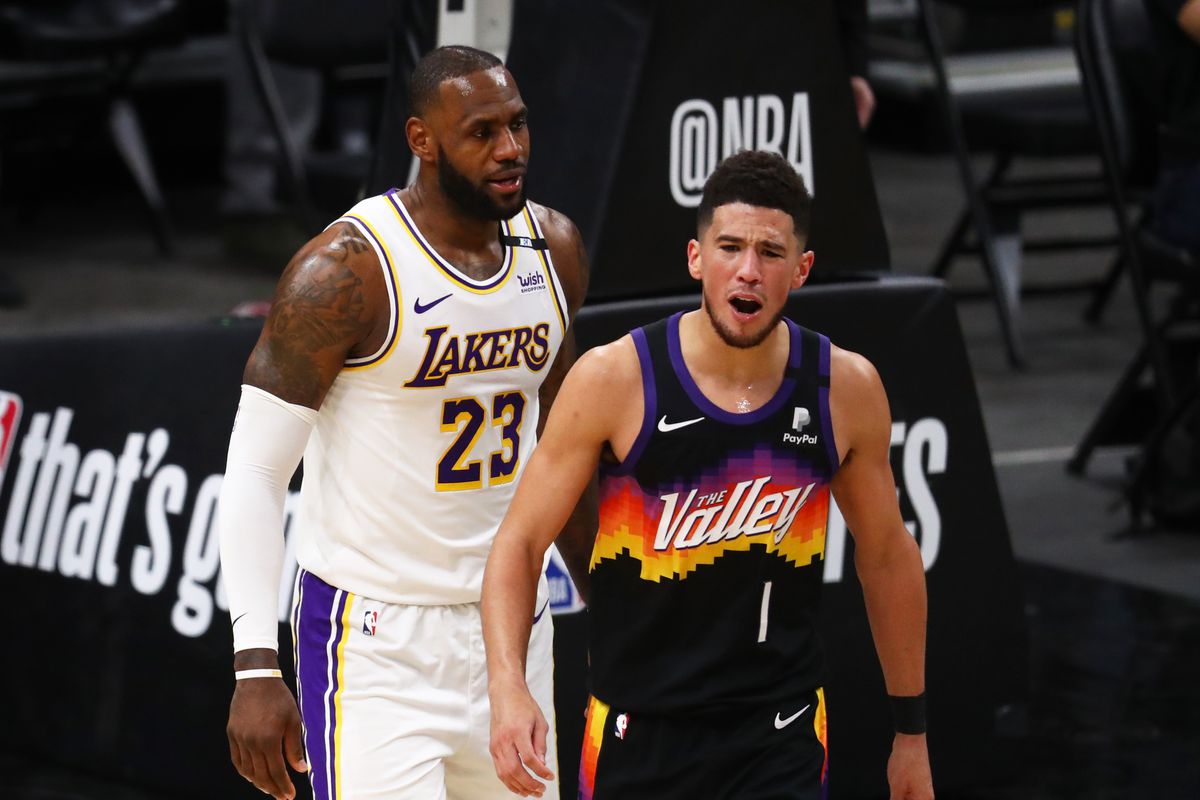 Image Source: https://www.silverscreenandroll.com/2021/5/23/22450381/lakers-vs-suns-final-score-game-recap-stats-anthony-davis-struggles
For tonight's contest, we'll take the late night game between the Lakers and then Suns... A rematch of their playoff series that saw the Suns move forward to win the West last season and Bron knocked out of the playoffs.
I think that both of these teams will be looking to make a statement today as they struggled badly in their first game. I think that the Lakers will look to keep the ball in Bron's hands and hopefully find some more outside shooting while the Suns need to just make the open shots when they get them.
Not sure who will come out on top tonight, but it should be a good one and will be the featured game on ESPN tonight if you'd like to watch.
10:00PM EST
Suns @ Lakers
Staples Center, Los Angeles California
Contest:
Choose the most correct answers and win 1000 DUNK, you get 100 if you enter and don't win!
Who will score more points, Lebron or Booker?

Who will record more assists, Paul or Westbrook?

Who will record more rebounds, Ayton or Davis?

Who will win the game?

Will the total be over or under 221.5 points?
Good luck to everyone entering the contest and I look forward to watching the game tonight!