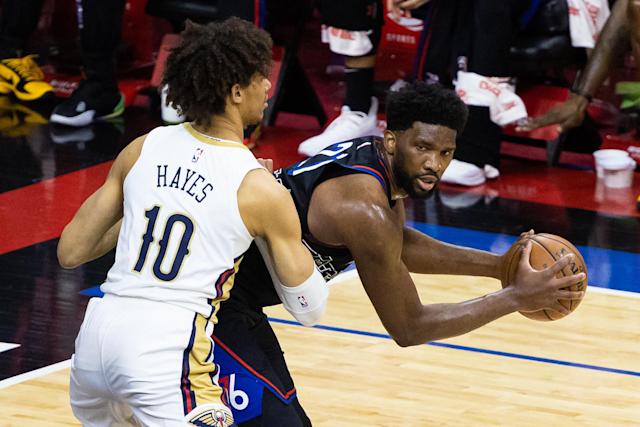 Image Source: https://sports.yahoo.com/sixers-vs-pelicans-preview-watch-113008517.html
Of course the game of the night will have to be my Sixers. With all the drama that has been going on with Ben Simmons, it is easy to overlook the fact that this team is looking much better, especially the younger players.
Maxey and Joe look like they will be excellent, and when paired with Embiid, Curry, Harris and Green, we are looking like a team with a ton of potential on any given night.
On the other side, I am not quite sure what to expect from the Pelicans. Their roster underwent major changes during the offseason and are now looking like a whole different squad. They still have Zion and Ingram, but now they will be adding Valanciunas, Satoransky and Devonte Graham to the squad. I am not sure how this team will gel but they have a ton of raw talent.
I think that the Sixers should probably win this one, but they have a habit of losing when that is the case. I'm thinking we could see a pretty close game dictated by how many fouls the centers on either side find themselves committing.
Leave some comments, predictions, reactions, etc. here on this post as I will be reacting here during the game tonight!