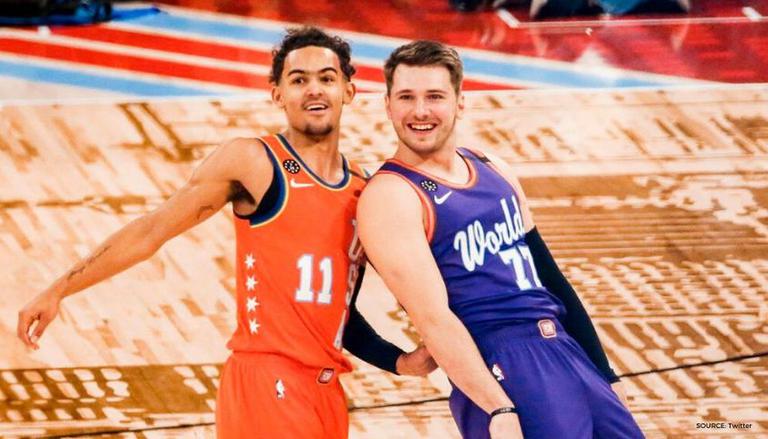 Image Source: https://www.republicworld.com/sports-news/basketball-news/trae-young-is-trying-to-embrace-annoying-comparisons-with-luka-doncic.html
For tonight's featured matchup and contest, I figured I would combine it all into one post.
Tonight's matchup featured Luka Doncic and the Mavericks against Trae Young and the Atlanta Hawks.
The Preview:
Both of these squads feature players that bring a lot of attention to their teams, Luka and Trae. The Mavs were rather inconsistent last year while the Hawks outperformed expectations constantly and made it quite far into the playoffs.
I don't like Trae Young, but that guy gets buckets and is lethal off the dribble. On the other side, I like Luka a lot and the dude hits more miracle shots than anyone I've ever seen.
We should be in for a close match tonight, but I think the Hawks will take it at home against a Mavs team that will need to prove itself this season.
The Contest:
Choose the most correct answers and win 1000 DUNK, if you enter the contest and don't win you get 100 DUNK!
Who will score more points Trae Young or Luka Doncic?

Who will record more assists Trae Young or Luka Doncic?

Will the total go over or under 224.5?

Who will cover the spread of the game (ATL -2.5)

Who will make more shots Brunson or Bogdanovic?