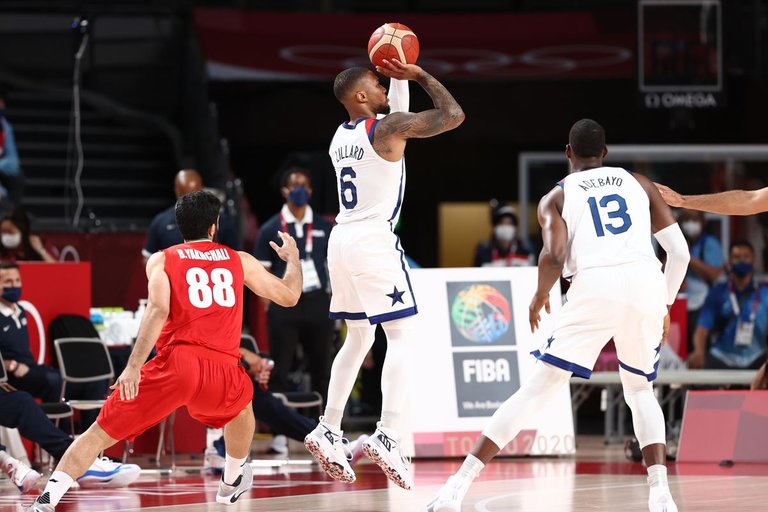 Image Source: https://www.blazersedge.com/2021/7/28/22595370/tokyo-olympics-usa-iran-basketball-recap-damian-lillard-kevin-durant
Well it only took playing a team with ZERO NBA players for team USA to finally get off the ground and get themselves a win.
They took down Iran by a score of 120-66 which beat even the spread odds of 40 points that Vegas proposed.
As you could expect with a blowout win, the minutes were well distributed and thus so was the scoring. Every player that suited up for team USA last night had at least 4 points in this one with Dame Lillard leading the way with 21 points.
I was able to watch the second and third quarters of the game last night and was happy with the way the team looked. Though I saw a lot of ill advised shots come up from players like Dame or Tatum, the team was moving the ball well and getting open shots for the best shooters on the floor.
If they are able to mirror that level of ball-movement and effort in future games, they should have a decent chance to win against anyone. Will they do that? Who really knows.
I was happy to see Booker, Holiday and Middleton join the squad after the finals finished up and they have really made a difference in the way this team spreads the floor.
Next game is Saturday against the Czech Republic I believe. They only beat Iran by a few points, so let's hope that the USA blows them out as well and gets themselves some momentum going into the knockout rounds