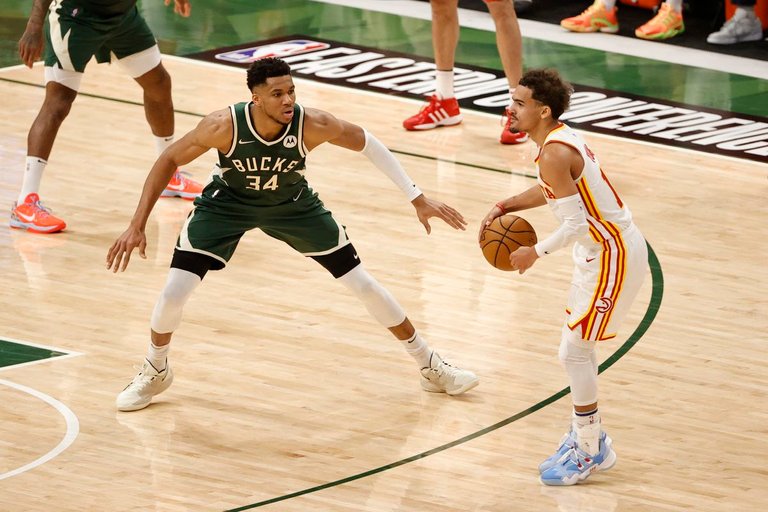 Let's do it again folks! Not to bias anyone, but after a huge blowout, these lines are wildly close in my opinion...
1 point: Pick the winner (MIL -185)
1 point: Pick the spread winner (MIL -4.5)
1 point: Pick the over/under (223.5)
1 point: Will Trae Young record a double-double?
1 point: Who scores more points, Brook Lopez or Clint Capela?
50 DUNK to all entrants if Gallinari makes all of his free throws (if he attempts zero you all win I guess LOL)
There is another contest for the game tonight by @raulmz that can be found here https://dunksocial.io/contest/@raulmz/nba-hawks-vs-bucks-g3-prediction-game-contest-everyone-wins-dunk
It's all free money, so be sure to enter!